Art on the Avenue
Our newest event, Friday, July 5th starting at 1:30PM. Live in-person demonstrations by local artists!
Corner of Atlantic Avenue and Hawkes Street, Marblehead, MA.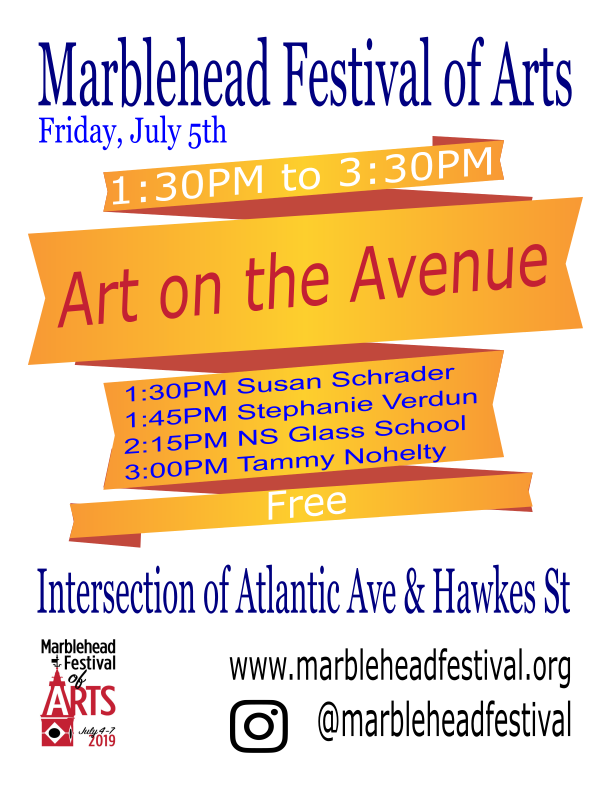 Live demonstrations of artist tools, materials, methods, and techniques. Watch, ask questions, and learn from the experts.
Please find more detail at this link.